Without further ado here is a brief sneak preview of what you'll see on next week's Corrie in Canada.
Chesney confronts Daniel who loses control. Sinead moves out and in with Daniel, much to Ken's dismay. Adam gets drawn into Sophie and Rosie's drugs dilemma. Bethany is drawn more and more to Nathan who is arrested on an old suspicion. There seems to be a connection between Shona and Kylie. Sophie and Rosie find a new way to make some money. Zeedan and Alya finally make peace. Luke is still hoping to punish Andy. Simon takes Leanne's health in hand.
For more detail and photos check out the
Moosejaw Mercury
at Corrie.net.
Tvor
@tvordlj on Twitter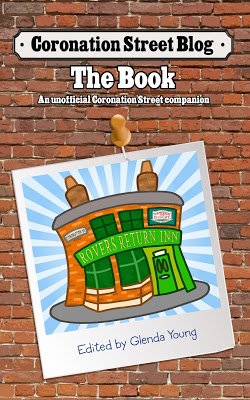 NEW! Coronation Street Blog - the book.
A must for all Corrie fans!
Follow the Bluenose CorrieBlog on Twitter and Facebook