(This post was originally posted by Michael Adams on the Coronation Street Blog in March 2016.)
My media teacher seems to think so. And how wrong he is. A few weeks back I was told to pick three films or television programmes to include in my AS Level case study about how audiences consume and interact with media text types. Naturally, I wanted Coronation Street to be one of those texts that I chose, though he instantly refused it - apparently soap operas are a thing of the past, and that audiences are dropping overnight for each show.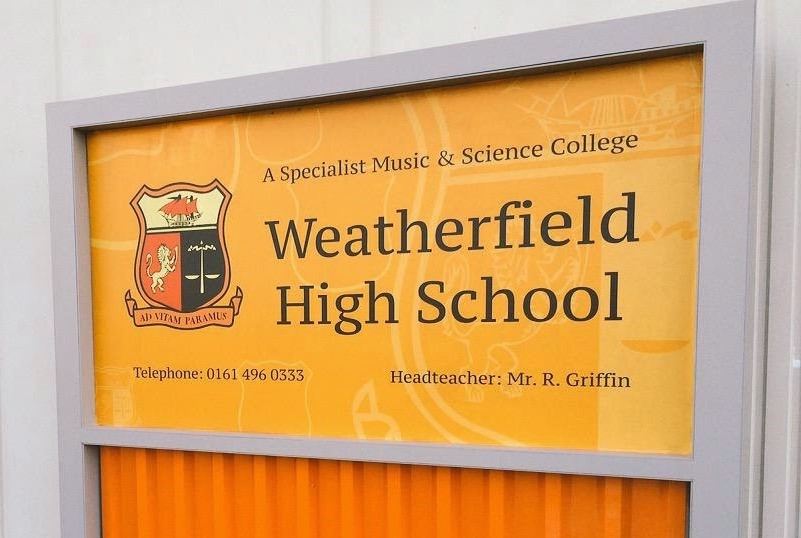 Sadly not my sixth form college.
In a day when there was only three channels, Coronation Street was able to achieve amazing figures, such as the 27m when Hilda Ogden departed at Christmas 1987. However, since the rise of digital television and on demand services in recent years, highest viewing figures for the show are at about a fourth of what they were back in '87, now at just 6-8m. One thing I don't agree with is though that the popularity has dropped. Those viewing figures do not account for the views on ITV Hub, or the omnibus editions at weekends.
Another thing my teacher said was that the print media are no longer interested in soap operas, though once again I do not agree. If you walk into any newsagents, the magazines and newspapers are adorned with headlines about upcoming storylines or gossip about the cast and crew. Perhaps the storylines aren't as well known amongst non-soap fans whilst they were in the 90s with Deirdre's prison ordeal and the like, but they certainly do make a big enough impression in the press and online.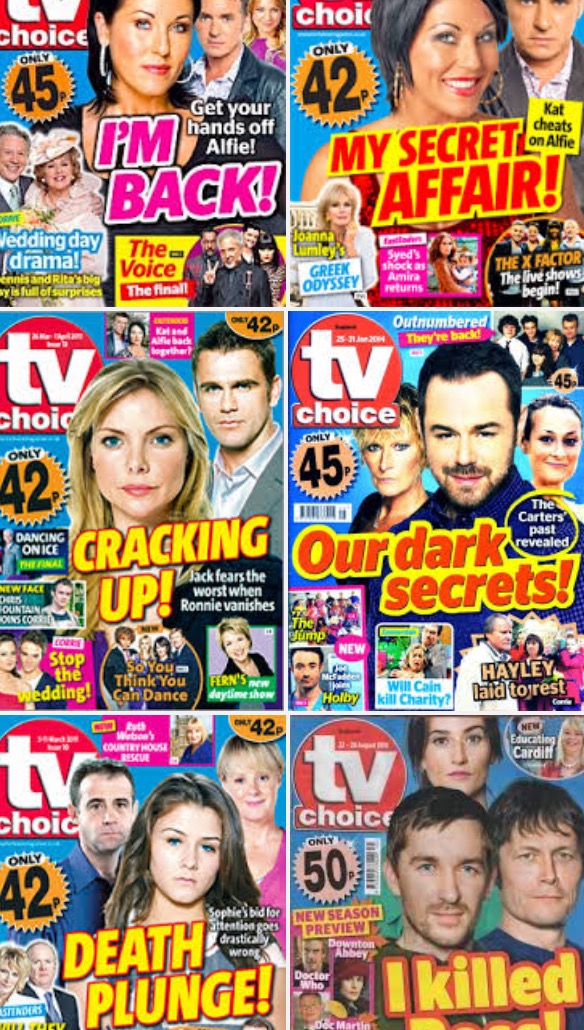 "Magazines and newspapers are no longer interested in soap operas"
According to my media teacher, the audience demographic for soap operas nowadays is simply old people. Though he did agree that Hollyoaks was aimed at teenagers, he was persistent that the vast majority of viewers for the other soaps were all past retirement age. Oh how wrong he was, again. I enjoy EastEnders and Emmerdale though not as much as Coronation Street, though it's evident through social media that all three of the big soaps have a large fan base built up of pre-teens going all the way up to those who are retired.
Conclusively, I didn't get to pick Corrie as one of my case studies. Not because my media teacher told me I couldn't (I would never let anyone put Corrie down like that - I definitely got my opinion across!) but because I really struggled to find two films released within the past three years that were related to it or that matched the criteria. Eventually, I wormed my way into covering Waterloo Road, Doctor Who and The Inbetweeners Movie. I knew I'd get my way somehow - and atleast he can't accuse them of being stuck in the 90s!
You can follow my exploits on Twitter: @MichaelAdamsUk, if you so wish to!
Deirdre: A Life on Coronation Street
- official ITV tribute to a soap icon.
Available here.
Follow the Bluenose CorrieBlog on Twitter and Facebook