(This post was originally posted by Michael Adams on the Coronation Street Blog in November 2015, reposted with permission.)
Last week's Corrie saw Cathy's sister, Nessa Warner, frantically show up on the cobbles searching for her son Alex, who
we met a couple of months ago
.
As you may or may not know, I was given the privilege of
visiting the 'new' set back in August
, and I was given an exclusive viewing of scenes that will air next week. (ed. The most recent two episodes in Canada) It's surreal now seeing pictures like the one below, knowing that I was stood in the same room when they were being acted out.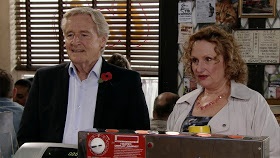 The scenes I watched will unfold across the coming week, with Ken ultimately being fought over by Audrey and Nessa, who is played by
the lovely Sadie Shimmin
. From the scenes I've watched, I can see true potential in Sadie's character, as she is sure to rock relationships in No.1 and the Salon in the coming weeks.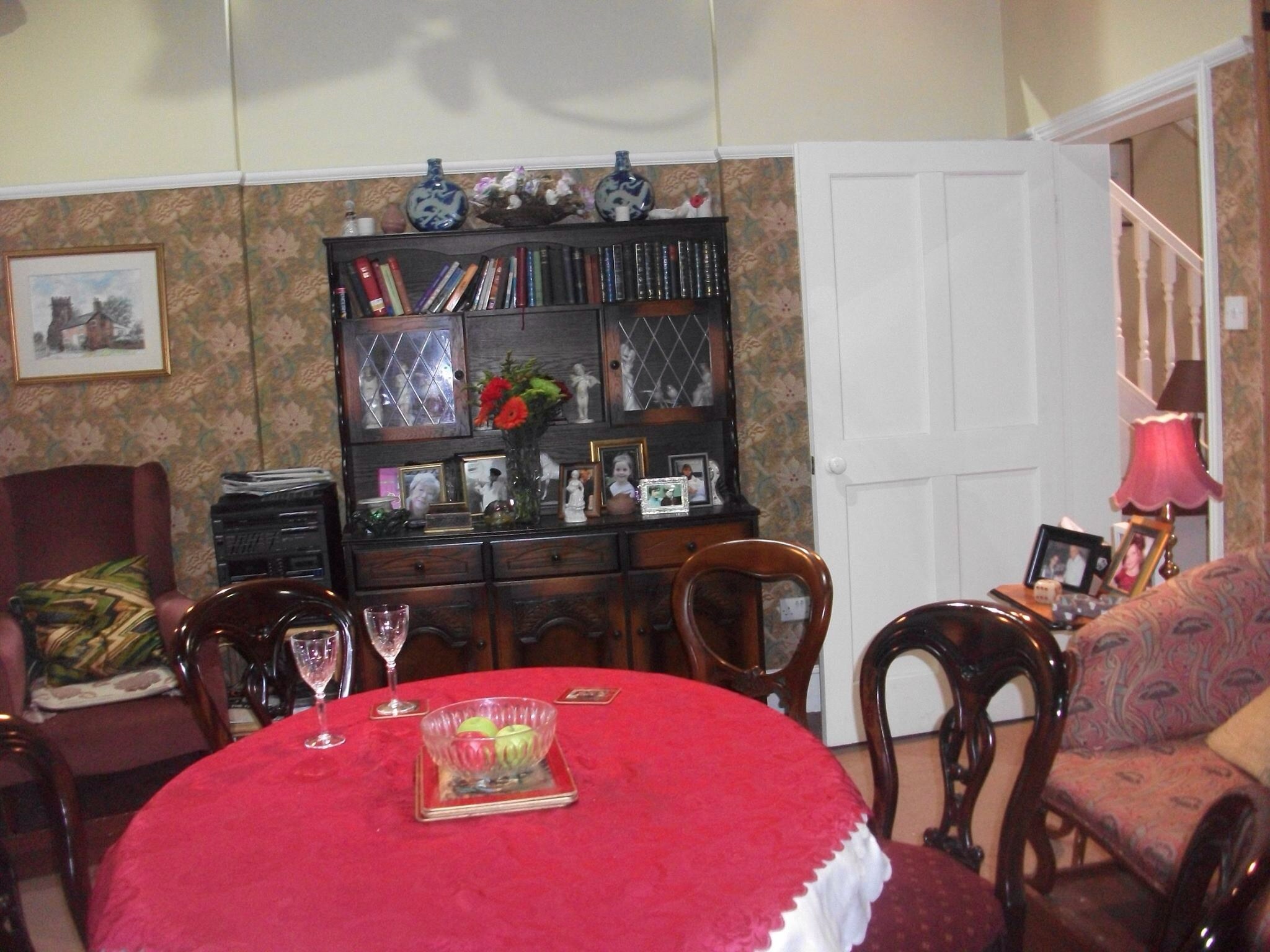 In tomorrow's episode, Nessa's new found friendship with Ken will strengthen, and she will even crack open a bottle of wine at the Barlow's, as the picture above shows the set shortly before the scene commenced. But for poor Audrey, she will begin to feel that her relationship with Ken is threatened by Nessa's presence.
Follow the Bluenose CorrieBlog on Twitter and Facebook