(This post was originally posted by Flaming Nora on the Coronation Street Blog March 2017, reposted to this blog with permission.)
Another great guest blog post from Coronation Street fan Rob Coates.
Rob has already written for us on the subjcts o:
And now, it's over to Rob...
"Audrey Roberts had a son we never knew about. So did Les Battersby. Leanne Tilsley had a sister she'd never heard of. Betty Turpin's son, Gordon, thought that his mum was his Aunty for many years.
Ken Barlow had a son and grandson that he didn't know existed (Lawrence and James Cunningham, anyone?) - and seems to have since forgotten about. Although, Ken was well aware of Daniel, but this didn't prevent him from completely ignoring that fact for many years until the writers decided to flood the cobbles with Barlow boys.
But why do so many of our favourite characters end up with long-lost family members? Well, the obvious answer is because it makes a good story. Most of the time.
Emily Bishop spent 40 years on the cobbles without writing to, visiting, phoning or even mentioning Geoffrey "Spider" Nugent. Let alone any of the family that came in between such as his mother or father. But, to be fair to Emily, Spider was probably born around 1975, so we can forgive her not having mentioned someone who hadn't been born between 1961 and 1975.
So, why do never-before-heard-of relatives keep appearing? Because it's fun, and it gives a brand new character immediate roots within the show is my guess.
We have all come to love Eva and, after a relatively short time, none of us question the fact that she and Leanne are sisters. It just feels completely natural. In fact, more so than the relationship between Leanne and Toyah, who supposedly grew up together.
Eileen and Julie found out that they had some unexplained familial connection to Street Siren Elsie Tanner. I'm still not quite sure how that one works.
So all I'm waiting for now is for some young hunk to show up at the bar in the Rovers claiming to be some distant relative of Ena Sharples.
Milk Stouts all round. Cheers!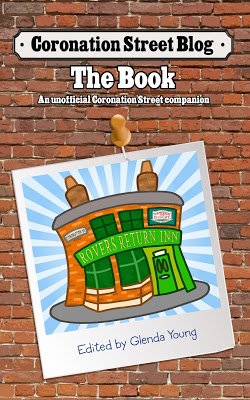 NEW! Coronation Street Blog - the book.
A must for all Corrie fans!
Follow the Bluenose CorrieBlog on Twitter and Facebook