Gemma and Michael's podcast for the episodes that aired up to last night's Canadian Corrie
can be heard here
.
This week on Coronation Street, Eileen weds a killer, or so it appears. Andy and Phelan have a final confrontation wherein Andy does not escape to Portugal where Steph has retreated. Michelle's grief pushes Steve away until Liz's confidences pull her back to him. Daniel's gift of a Venus Flytrap seems to have exposed the cracks in Sinead and Chesney's relationship. There's a discussion about recently returned characters and a listener question segment.
Remember, you can also listen to
Conversation Street on iTunes
(leave a fab review if you do!)
Tvor
@tvordlj on Twitter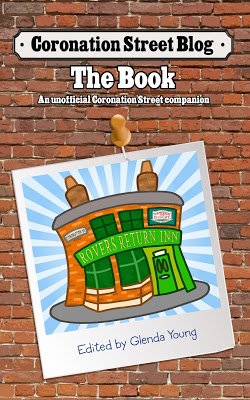 NEW! Coronation Street Blog - the book.
A must for all Corrie fans!
Follow the Bluenose CorrieBlog on Twitter and Facebook