I'm late to the party on this one. Following the meteoric rise of Coronation Street
background artist Adam Blease, or 'Dirk' - into soap legend, Corrie fans won the internet
yesterday with a hilarious series of character comparisons.
(This post was originally posted by Stevie Dawson on the Coronation Street Blog in February 2017, reposted to this blog with permission.)
Dirk not Kirk
Adam's appearance in the Rovers
last week prompted some viewers to ask if a lookalike had been hired to take the place of
Andy Whyment who plays Kirk. That was not the case but it didn't stop fans and cast alike
sharing other possible doppelgangers who could be mistaken for our favourite Weatherfield
regulars. Twitter went crazy with the tag #DirkNotKirk.
Here are a few of the most hilarious, and ridiculous comparisons:
Roy Cropper not Space Hopper
Dirk not Duck
Corrie not Lorry
Jenny not Benny
Rita not Sunita
Fiz not Liz
Schmeichel not Gails Dead Husband Michael
Eccles not Eccles
Corrie fans are the best.
Tvor
@tvordlj on Twitter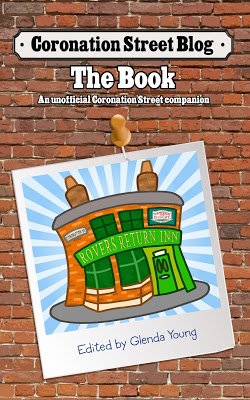 NEW! Coronation Street Blog - the book.
A must for all Corrie fans!
Follow the Bluenose CorrieBlog on Twitter and Facebook