Without further ado here is a brief sneak preview of what you'll see on next week's Corrie in Canada.
Peter uses what he knows to keep Nick in line. Peter finds out what Toyah's heart's desire is. Can or will he give it to her? Nick has a ring for Leanne but she gets sidetracked when she gets a shocking surprise. Adam's having money problems and isn't best pleased at the contents of Ken's new will and feels his heritage is being held against him. He decides to start up a law practice and another resident offers to go in with him. Tracy turns 40. Brian butters up Roy. Kevin's troubles are not over but Sally makes an offer. Anna goes back to work and agrees to take legal action. Jenny has dreams of a posh wedding. Later she comes up with a great new idea for a product.
For more detail and photos check out the
Moosejaw Mercury
at Corrie.net.
Tvor
@tvordlj on Twitter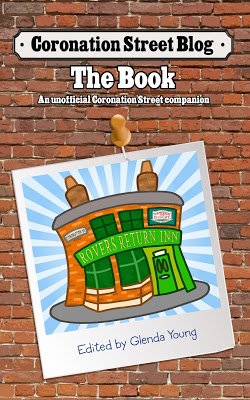 NEW! Coronation Street Blog - the book.
A must for all Corrie fans!
Follow the Bluenose CorrieBlog on Twitter and Facebook