(This post was originally posted by Flaming Nora on the Coronation Street Blog January 2017, reposted to this blog with permission.)
Eagle-eyed Coronation Street fans may well have seen this before but it's well worth another blog post.
In the 1980s School Fun comic, Coronation Street School was re-imagined with the cast in shorts, skirts and ties and took them back to the classroom.
Episodes often started out with the youngsters noshing crisps and pops in the Rovers Return Tuck Shop, run by young Fred Gee, and would spread to the playground, classroom, sports field and the occasional field trip or visit to the Wetherfield fairground.
The cast included the following characters: Hilda Ogden, Stan Ogden, Eddie Yates, Annie Walker, Fred Gee, Bet Lynch, Betty Turpin, Ken Barlow, Deirdre Barlow, Mike Baldwin, Mavis Riley, Albert Tatlock, Vera Duckworth, Elsie Tanner, Rita Fairclough, Alf Roberts, Gail Tilsley and Brian Tilsley.
A range of different teachers appeared in the story, none of whom seem to be based on anyone in particular. However, there were occasional clashes with the Canal Street Gang – a rival outfit – who initially bore a surprising resemblance to Sidney, Smiffy and Wilfred of The Beano's The Bash Street Kids (although they were first referred to as 'the tough Bloggs brothers'). In later appearances, the characters who first appeared to be Sidney and Smiffy had swapped shirts, and the Wilfred-like charater's jumper wasn't rolled as high, possibly as the inclusion of DC Thomson characters was deemed unwise. Perhaps if Eastenders had been around at the time we may have seen a young Dirty Den, Ian Beale and Nick Cotton instead.
See lots of fun images on the blog:
Great News for All Readers
And if you like all of that Corrie comic stuff, then you're going to LOVE THIS
Tvor
@tvordlj on Twitter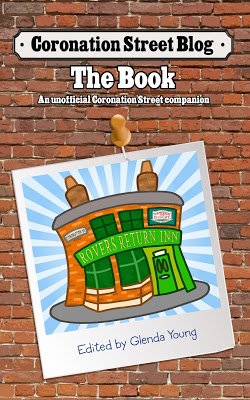 NEW! Coronation Street Blog - the book.
A must for all Corrie fans!
Follow the Bluenose CorrieBlog on Twitter and Facebook