Gemma and Michael's podcast for the episodes that aired up to last night's Canadian Corrie
can be heard here
.
This week's podcast covers a variety of stories including Adam's reaction to Ken's will. Johnny wants Jenny to sign a contract of a different kind while Kevin wants Anna to sue David even after Sally offered to help with Sophie's expenses. Leanne finds out about Peter and Toyah and isn't happy at all when she finds out that she's the last to know.
Later, Michael and Gemma look at the past five years of Conversation Street awards and try to pick all time champs in each category. There's lots of listener feedback, too!
Remember, you can also listen to
Conversation Street on iTunes
(leave a fab review if you do!)
Tvor
@tvordlj on Twitter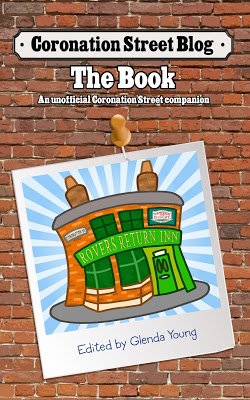 NEW! Coronation Street Blog - the book.
A must for all Corrie fans!
Follow the Bluenose CorrieBlog on Twitter and Facebook