This podcast features Gemma and Michael's yearly awards show. In the past few weeks, fans have been able to vote for such awards as "Top Lad", "Top Lass", "Wrong'un", and "Flamin' Nora". The awards are fun and celebrate the best and quirkiest of Coronation Street.
You voted for them, now the
winners are revealed here.
After the awards, Michael and Gemma speculate on what might happen in 2017 and review their predictions from last year.
Remember, you can also listen to
Conversation Street on iTunes
(leave a fab review if you do!)
Tvor
@tvordlj on Twitter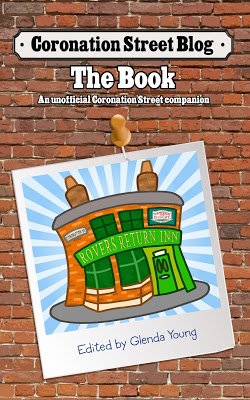 NEW! Coronation Street Blog - the book.
A must for all Corrie fans!
Follow the Bluenose CorrieBlog on Twitter and Facebook