Gemma and Michael's podcast for the episodes that aired up to last night's Canadian Corrie
can be heard here
.
Michael and Gemma bring the podcast into 2017 with episodes that aired over the New Year on Corrie. Since they're big fans of Jenny Bradley, this week's episodes were a pleasure to watch! Mary, Andy and Roy decide to stay put and Phelan's next scheme is revealed, using Andy against Kevin. There's a baby shower afoot and Peter and Toyah's secret is revealed. Later, the Top 10 most featured characters on Corrie of 2016 are discussed.
Remember, you can also listen to
Conversation Street on iTunes
(leave a fab review if you do!)
Tvor
@tvordlj on Twitter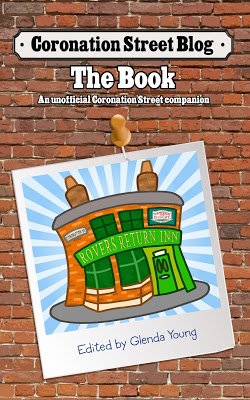 NEW! Coronation Street Blog - the book.
A must for all Corrie fans!
Follow the Bluenose CorrieBlog on Twitter and Facebook