We reach the end of another month and the end of another year. I think Corrie is on the upswing and I'm enjoying a lot more of it these days. (
whisper...I don't even mind the incidental music!
) December was a pretty good month overall with surprises and new beginnings.
Roy and Cathy almost got married but didn't and I think that's a good thing. Maria almost got sent down for Caz's murder, a murder where there was no body or sound evidence, but didn't but she did get sent down for immigration fraud. Doesn't seem fair when Beth only got community service for bigamy. Mary found the son she was forced to give up and may be starting a new life with him in South Africa.
Pat Phelan took advantage of Andy's anger and grief over Michael's death which caused him to attack and try to kill Pat not once, but twice and he's playing him like a fiddle now. Ken Barlow is recovering from his stroke but it may take a lot more for Leanne to recover from the discovery that her ex-husband and her sister are having an affair! Bethany's crush on Gary came raging out of the closet and nearly did her in. Let's hope that cures her of the diet pill addiction and her new friend Nathan can help her find her self confidence (oh. wait...)
2017 will bring many ups and downs to the neighbours of Coronation Street. I can't wait to see what happens next!
Read a lot more detail here on
State of the Street
.
Tvor
@tvordlj on Twitter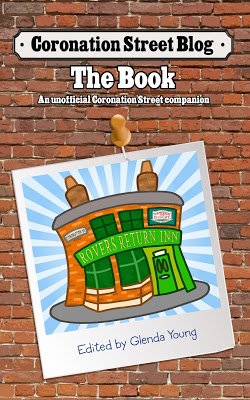 NEW! Coronation Street Blog - the book.
A must for all Corrie fans!
Follow the Bluenose CorrieBlog on Twitter and Facebook