Two five star reviews have been recieved for our sister blog's Coronation Street Blog Book and we couldn't be more pleased! Absolutely chuffed that fans are enjoying reading the book as much as the blog team there enjoyed writing it.
Here are the reviews taken from Amazon today.
Our blogger Emma has written a lovely blog post all about the process of being included in such a wonderful book.
You can read Emma's words here
.
And find out more about the Coronation Street Blog book here.
Tvor
@tvordlj on Twitter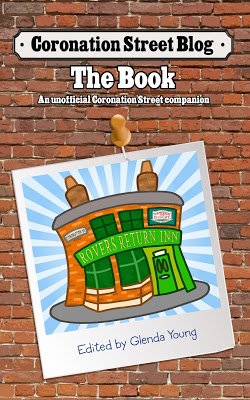 NEW! Coronation Street Blog - the book.
A must for all Corrie fans!
Follow the Bluenose CorrieBlog on Twitter and Facebook