Without further ado here is a brief sneak preview of what you'll see on next week's Corrie in Canada.
Steve and Michelle grieve the loss of their baby and it threatens to pull them apart. Steve blames himself. Kevin installs CCTV which gets more than one person in trouble. Arson is committed. Andy confesses to Steph who makes an escape plan. Kevin is seen as the guilty one but Andy takes something as insurance and it might be his downfall. Eileen waits at the altar. Shona's not pleased to see Nathan who sweet talks Bethany.
For more detail and photos check out the
Moosejaw Mercury
at Corrie.net.
Tvor
@tvordlj on Twitter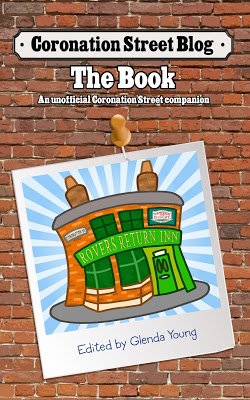 NEW! Coronation Street Blog - the book.
A must for all Corrie fans!
Follow the Bluenose CorrieBlog on Twitter and Facebook