Without further ado here is a brief sneak preview of what you'll see on next week's Corrie in Canada.
Phelan offers help where you'd least expect but then starts a plan of sabotage which won't surprise anyone!Toyah warns Eva. Jenny moves in with Johnny then finds out about Aidan's affair but jumps to the wrong conclusion. Adam decides to sue Aidan for his former share of the factory. Johnny's decision to retire is scuppered by circumstances. Father and son fall out. Gemma tries to intervene but makes things worse for Jenny. Peter needs Simon to keep his secret. Will Mary really leave for South Africa? Billy continues to help Shona but Todd doesn't trust her. Can Brian or Cathy convince Roy not to sell the cafe? Phelan blackmails Andy. Baby showers are organized. Steph organizes a blind date for Robert who'd rather be spending time with Michelle. Toyah clashes with Eva.
For more detail and photos check out the
Moosejaw Mercury
at Corrie.net.
Tvor
@tvordlj on Twitter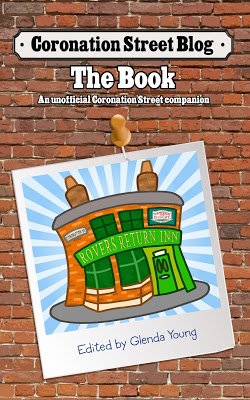 NEW! Coronation Street Blog - the book.
A must for all Corrie fans!
Follow the Bluenose CorrieBlog on Twitter and Facebook