(This post was originally posted by Flaming Nora on the Coronation Street Blog February 2017, reposted to this blog with permission.)
Meet the newest member of Coronation Street! This little cutie appeared on screen last night when Leanne gave birth in the lift at Victoria Court. In the show, Leanne will name her baby Oliver, calling him Olly for short.
In real life, the baby is called Toby and he's represented by Stellar Management who are based in the North West. Stellar Management released this picture of the new cast member on their
Facebook page today.
They posted:
"

SOAP NEWS!! Be sure to tune in to ITVs Coronation Street all this week to see the arrival of baby Oliver Battersby played by Stellar's very own baby TOBY who now has an ongoing regular role in the show!"
Welcome Toby! Welcome Olly!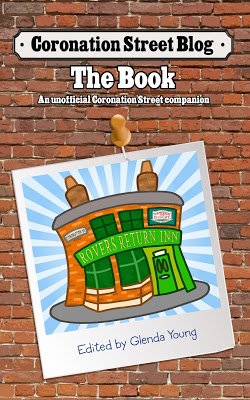 NEW! Coronation Street Blog - the book.
A must for all Corrie fans!
Follow the Bluenose CorrieBlog on Twitter and Facebook