(This post was originally posted by Flaming Nora on the Coronation Street Blog February 2017, reposted to this blog with permission.)
Tonight we saw the moment when Michelle found out the truth about Leanne's new baby, Oliver. Here, Kym Marsh, who plays Michelle McDonald, tells us about filming THAT punch secene with Jane Danson (Leanne)!
How did it feel to finally film the scenes where Michelle found out the truth?
It was great. We were all looking forward to how seeing how it would come to a head and we weren't disappointed. For Steve to blurt it out in such a public way was brilliant and so much more dramatic than if he had sat Michelle down in private and told her.
And for it to come at a time when Michelle was finally starting to see that there might be a way forward for them both following Ruairi's death made it all the more poignant.
What was it like filming the punch scene with Jane?
It was brilliant and I don't think people saw it coming. Michelle has a great right hook and we did it in one take. Our fight arranger explained that it is all about the follow through which makes it look real so we just went for it.
Michelle was never going to leave quietly was she! She is devastated and so so angry with Leanne. She thought she was her friend and she feels so betrayed by both her and Steve.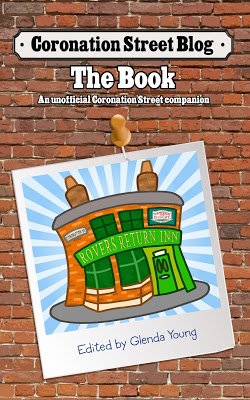 NEW! Coronation Street Blog - the book.
A must for all Corrie fans!
Follow the Bluenose CorrieBlog on Twitter and Facebook