(This post was originally posted by Flaming Nora on the Coronation Street Blog January 2016, reposted to this blog with permission.)
Kate Ford, who plays Tracy Barlow in Coronation Street, has revealed that she suffers from endometriosis.
Kate tweeted in response to a twitter statement from US singer Halsey, who is currently recovering from "multiple surgeries" as a result of the illness.
Kate added to her tweet: "I suffer from this it's not easy."
Endometriosis is a condition where tissue that behaves like the lining of the womb (the endometrium) is found outside the womb. The condition is estimated to affect around 2 million women in the UK.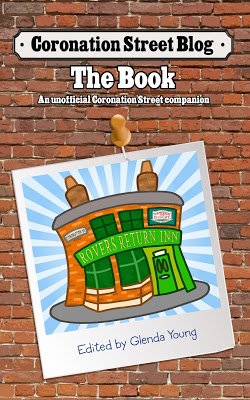 NEW! Coronation Street Blog - the book.
A must for all Corrie fans!
Follow the Bluenose CorrieBlog on Twitter and Facebook