(This post was originally posted by Flaming Nora on the Coronation Street Blog February 2017, reposted to this blog with permission.)
Well, there's been
some hint at this romance already in Coronation Street
, and this week we saw the two of them flirting in The Kabin.
It starts when Cathy helps Brian to understand Roy a little better and gives him some tips on how to win his flatmate Roy over. It's then left to Yasmeen to point out the obvious to Cathy, that she's falling for Brian. Brian is also feeling the same and invites Cathy for coffee and then a drink in the Rovers.
But what will Roy say when he finds out?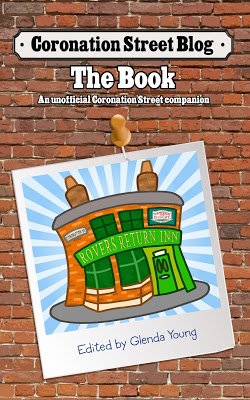 NEW! Coronation Street Blog - the book.
A must for all Corrie fans!
Follow the Bluenose CorrieBlog on Twitter and Facebook