Conversation Street, our favourite (and the only) podcast about Coronation Street is up for a British Podcast Award. There's a Listener Choice award, too, that anyone can vote for. If you're a fan (and if not, why not!?)
Vote for Conversation Street here
until the 28th of April. You enter the podcast name in the search box then enter your name and email address. If you are in the UK and want a chance to win tickets to the ceremony, there's a box to tick.
Good luck, Michael and Gemma!
Conversation Street's weekly podcast is posted here on the Bluenose Corrie Blog the day after the episodes covered in the podcast appear in Canada so as not to spoil it for anyone. Currently that's on Wednesdays but when the UK episode schedule changes to add or remove an episode, that will change. We are two weeks and a couple of episodes behind the UK at the moment.
Tvor
@tvordlj on Twitter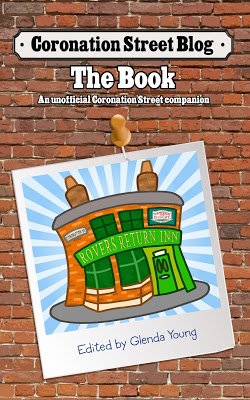 NEW! Coronation Street Blog - the book.
A must for all Corrie fans!
Follow the Bluenose CorrieBlog on Twitter and Facebook