Gemma and Michael's podcast for the episodes that aired up to last night's Canadian Corrie
can be heard here
.
This week on Coronation Street, the Barlows were front and center. Daniel and Sinead grapple over what to do about the pregnancy, Peter makes a decision to buy the pub and Adam gets tangled with a drug dealer. Ken's disappointment is off the scale and his actions are going to cause more trouble for Adam. There's an update on the character profile of Liz Mcdonald and some feedback as always. Also, please vote for the podcast over at the
British Podcast Awards.
We Canadians can help muster the troops and get behind our favourite podcasters!
Remember, you can also listen to
Conversation Street on iTunes
(leave a fab review if you do!)
Tvor
@tvordlj on Twitter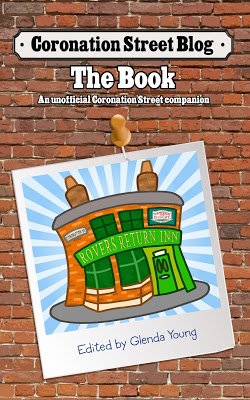 NEW! Coronation Street Blog - the book.
A must for all Corrie fans!
Follow the Bluenose CorrieBlog on Twitter and Facebook