(This post was originally posted by Sophie Williams on the Coronation Street Blog in March 2017, reposted to this blog with permission.)
For International Women's Day, I thought I would honour my favourite feisty female on Corrie, Eva Price (
played by Cath Tyldesley
). Over the years, Eva has definitely shown us she is strong and charming, fearless and confident; a force to be reckoned with. I've decided to honour her today because she has become a Cobbles icon, a character that will continue to make us laugh, cry, and have serious wardrobe envy (also add a few face-palms for good measure) for a long time to come.
Eva began her cobbled journey in 2011, exploding onto our screens for the first time when she burst into The Rovers declaring to her mum Stella (
played by Michelle Collins
) that her engagement was over. From here onwards, poor Eva has seen her fair share of heartbreak; from Nick, to Jason, to inevitably Aidan. But despite the tears and running mascara, Eva has still continued to show us just how tough she really is.
Freeing Marta from the O'Driscoll's is my favourite Eva storyline, defying people's ideas that she's just ditsy and proving that she does have ingenuity when she puts her mind to it. We saw her caring, sensitive side with Marta, her comedic side during her blossoming friendship with Billy Mayhew (
played by Daniel Brocklebank
), and her resilient side when dealing with the ruthless Richie and Julia O'Driscoll. This was also a perfect opportunity to appreciate Eva as a character, rather than be in a storyline with her love life at the core.
We've seen all of these traits in recent storylines. with her looking after Liam for Maria and also kicking off at Alya when she was led to believe she was having an affair with Aidan. Every time I see Eva and Aidan (
played by Shayne Ward
) together it's like a ticking time bomb and although my heart will be breaking for her after it's eventually revealed, I'm excited to see Eva release her inner warrior and give Maria and Aidan exactly what they deserve.
But of course, a brilliant character would be nothing if they didn't have an even more brilliant actor/actress behind them. Cath Tyldesley is perfectly cast for Eva and plays her with such conviction and passion. Just as fabulous as her alter ego, Cath is also a figure to be honoured on this day, having become an inspiration for women and girls everywhere.
Written by Sophie Williams -
@sophie_jw26
---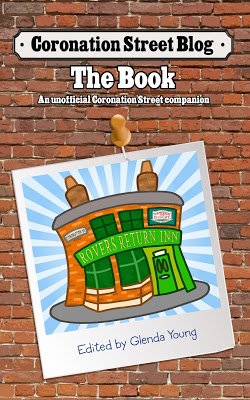 NEW! Coronation Street Blog - the book.
A must for all Corrie fans!
Follow the Bluenose CorrieBlog on Twitter and Facebook