(This post was originally posted by Flaming Nora on the Coronation Street Blog March 2017, reposted to this blog with permission.)
Tabloid newspaper The Star reports that The Voice judge and Black Eyed Peas frontman will.i.am is going to film his new music video on Coronation Street.
And, the paper reports, he has already been in talks with the cast about his plans.
The Star
reports that Corrie actress Beverley Callard, who plays Liz McDonald said: "Will.i.am told us he does want to film his new video in the Rovers. He has said he is very keen but just needs to find a suitable time. He said we can all join in. We're all so excited."
Bev said: "It was an honour. And can you imagine karaoke nights in the Rovers if these guys worked for Liz! I love will.i.am. I'd love to get him a cameo with Liz."
---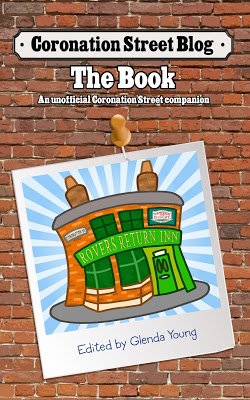 NEW! Coronation Street Blog - the book.
A must for all Corrie fans!
Follow the Bluenose CorrieBlog on Twitter and Facebook