We're into March now but February is not that far behind us. There were revelations a-plenty on Coronation Street in February. Leanne found out about Toyah and Peter and boy, she wasn't impressed! She was even angrier that Eva and Simon knew about it and she worried that Peter would wreck Toyah's life. Just as she got her head around that shock, she gave birth in a stalled lift which was scuppered by the teeth of Darryl the rat! Baby Oliver made his debut in style.
Steve was going to keep his distance, just like he promised but when that baby was in his arms he couldn't stop himself confessing to all and sundry. Michelle went ballistic on anyone and everyone that could possibly have any semblence of involvement, and she's out for revenge. I don't think she realizes that isn't going to make her feel better. She's lost her child and now has discovered her husband has betrayed her, not only that, but he's still got another child to love where theirs is now just ashes on a beach in Wales.
Elsewhere, Sinead and Chesney's relationship limped along until her attraction to Daniel finally cut it off at the knees and Chesney's none too happy, either. Daniel is over the moon but his father thinks Daniel is making the same mistakes he did.
Rosie Webster is back and in trouble from the start. Adam got tangled up in it and now he's got something to sell and nobody to sell it to. Yet. Roy has Brian as a permanent roommate after a rough start. Phelan has a new recruit in Seb. Jenny's had a Really Good Idea at the factory and is putting a few noses out of joint.
All this and more at
State of the Street
.
Tvor
@tvordlj on Twitter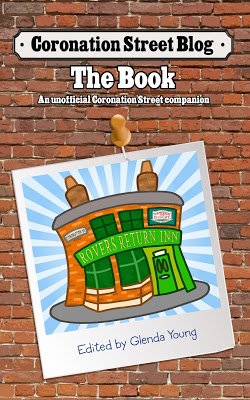 NEW! Coronation Street Blog - the book.
A must for all Corrie fans!
Follow the Bluenose CorrieBlog on Twitter and Facebook