(This post was originally posted by Flaming Nora on the Coronation Street Blog March 2017, reposted to this blog with permission.)
In this week's Inside Soap magazine there's a good interview with Sam Robertso, who plays Adam Barlow in Coronation Street.
Sam is asked a whole load of questions sent in by fans and answers them as best as he can. There's one question that made me laugh out loud when I read the answer to it.
Q: "Do you have a favourite item in Adam's wardrobe?"
A: "I love his camel coat - he wears that a lot because I insist on it. It's from Reiss and it's expensive. So I feel rich when I'm wearing it. It makes me happy!"
Sam also says he would bring back Craig Charles, who played Lloyd Mullaney, to the show if he could. I can only agre with that.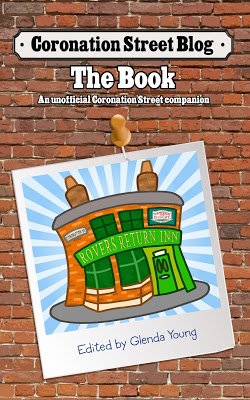 NEW! Coronation Street Blog - the book.
A must for all Corrie fans!
Follow the Bluenose CorrieBlog on Twitter and Facebook