Without further ado here is a brief sneak preview of what you'll see on next week's Corrie in Canada.
Peter makes a surprising move to raise money. Chloe preys on Peter's sympathy. Ronan involves Tracy in Adam's "deal". Bethany wants Nathan to meet the family. He does, but has a condition to exact from her first. Later, Bethany gets into an uncomfortable situation. Leanne wants to let Steve see the baby. What will Nick think and do? Daniel gets good news but can't tell Sinead yet. Faye gets a painful birthday present. Michelle snoops and schemes. Maria's home and Gail has a Really Good Idea.
Please note that there are schedule changes next week!
For more detail and photos check out the
Moosejaw Mercury
at Corrie.net.
Tvor
@tvordlj on Twitter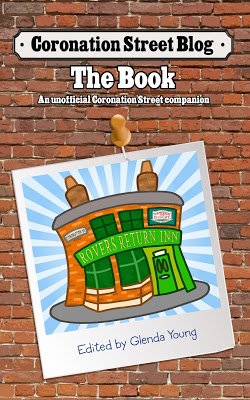 NEW! Coronation Street Blog - the book.
A must for all Corrie fans!
Follow the Bluenose CorrieBlog on Twitter and Facebook