Without further ado here is a brief sneak preview of what you'll see on next week's Corrie in Canada.
Bethany backs Nathan up and spends the night. But Rana outs her and Sarah is livid at Bethany's lies. Simon goes incommunicado after attending a party. Leanne lashes out at Toyah but later, in a lift with Toyah, she goes into labour with the lift broken down. Peter borrows money from Ken for fertility treatments. After the baby's born, Leanne makes a decision. Steve and Michelle return from Ireland to scatter Ruairi's ashes. Later, Michelle wants to see Leanne and the baby. Alya's birthday is celebrated. Adam uses a woman to get to a dodgey criminal. Aidan is not happy to discover Jenny's new business plan.
For more detail and photos check out the
Moosejaw Mercury
at Corrie.net.
Tvor
@tvordlj on Twitter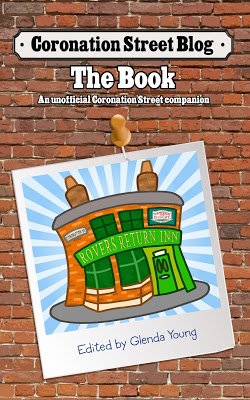 NEW! Coronation Street Blog - the book.
A must for all Corrie fans!
Follow the Bluenose CorrieBlog on Twitter and Facebook