Gemma and Michael's podcast for the episodes that aired up to last night's Canadian Corrie
can be heard here
.
This week's podcast covers the most recent five episodes airing up to Last night in Canada. The aftermath of the reveal about Oliver's biological father is splattered all over the cobbles with a very, very angry Michelle intent on taking revenge. But wait, someone else has fallen pregnant as well, it's Sinead which is a shock to both her and Daniel. Bethany has taken advice and taken measures against getting pregnant. There's news and a rant from Gemma and a clip at the end of the Best Of Conversation Street as their entry into the British Podcast Awards.
Remember, you can also listen to
Conversation Street on iTunes
(leave a fab review if you do!)
Tvor
@tvordlj on Twitter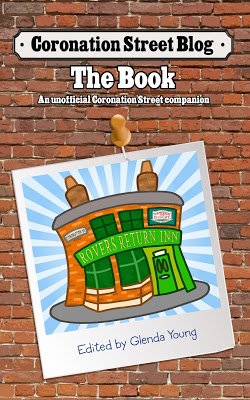 NEW! Coronation Street Blog - the book.
A must for all Corrie fans!
Follow the Bluenose CorrieBlog on Twitter and Facebook