Gemma and Michael's podcast for the episodes that aired up to last night's Canadian Corrie
can be heard here
.
This week's podcast storylines include one couple saying hello to their new baby. Another couple says goodbye to their baby as Ruairi's ashes are scattered over a beach. Then the slush really hit the fans when a secret is blown sky high out of the closet. Elsewhere, Bethany gets in deeper, Brian and Cathy seem to have a spark and Sinead and Daniel find their feet. There are some listener questions: If we could go back in time and change a Corrie plot, what would it be, and which characters are in dire need of a storyline this year?
Remember, you can also listen to
Conversation Street on iTunes
(leave a fab review if you do!)
Tvor
@tvordlj on Twitter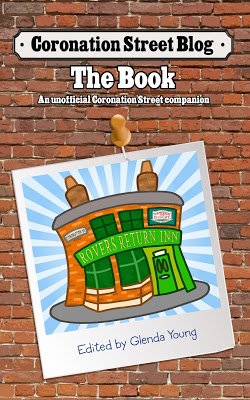 NEW! Coronation Street Blog - the book.
A must for all Corrie fans!
Follow the Bluenose CorrieBlog on Twitter and Facebook