(This post was originally posted by Flaming Nora on the Coronation Street Blog January 2017, reposted to this blog with permission.)
Guest blog post from Lewis Henshall who is on twitter @ljhenshall
Fancy writing a guest blog post for us?
All details here!
"I'm finally right up to date on Coronation Street episodes.
It's been so good lately. New Producer Kate Oates has worked wonders overhauling the show. Right now they've got a really good balance of storylines across different age groups.
There was a time a year or so ago that the show's storylines were dominated by the younger cast members, to its detriment.
Now, older characters are being used a lot more with proper storylines rather than just playing bit parts and supporting roles in the background. Finally, Mary got a proper leading storyline. And, who knew that Norris Cole could be redeemed?
As for the other end, it's great to see Elle Mulvaney's and Alex Bain's portrayals of Amy and Simon Barlow. Fabulous child actors. Plus, 11-year-old Harry McDermott is growing up to be a talented young actor, playing David and Kylie Platt's son Max.
I'm glad Brian Packham is back. Peter Barlow and Toyah Battersby too. I served Georgia Taylor on the drive-thru at McDonald's once
Writers Jonathan Harvey, Damon Alexis-Rochefort and Ben Tagoe have been on top form. Long may this streak continue!"
Follow Lewis on twitter @ljhenshall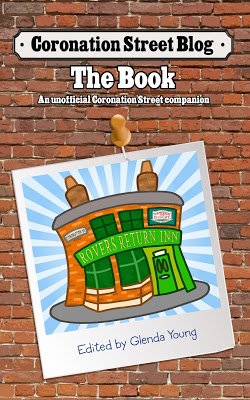 NEW! Coronation Street Blog - the book.
A must for all Corrie fans!
Follow the Bluenose CorrieBlog on Twitter and Facebook