(This post was originally posted by Flaming Nora on the Coronation Street Blog January 2016, reposted to this blog with permission.)
It's not unusual to see Liz McDonald behind the bar of the Rovers Return, but she was accompanied this week by Sir Tom Jones of the valleys.
Tom was joined by his fellow judges on The Voice, as ITV cross-promote their new show on the set of Coronation Street.
But I'm loving Will.I.Am's look behind the bar there and reckon Corrie should sign him up quick sharp as the new Blanche.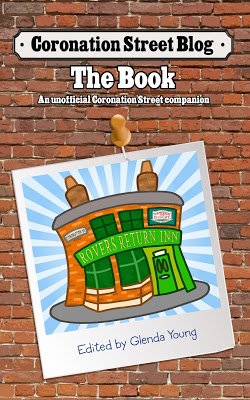 NEW! Coronation Street Blog - the book.
A must for all Corrie fans!
Follow the Bluenose CorrieBlog on Twitter and Facebook