Without further ado here is a brief sneak preview of what you'll see on next week's Corrie in Canada.
Michelle surprises Steve with a request. The Platts celebrate the birth of baby Oliver. Jenny finds some persuasive evidence. Aidan and Eva take Liam to see Maria. Cathy admits she fancies Brian. Anna reveals Rosie's drug troubles to a snobby Sally. Builders catcall Rosie and Sophie, sparking Sally into a public protest. Gail accuses Shona. Rita has another birthday. Sinead makes a decision which raises Chesney's hopes. Mel advises Bethany.
For more detail and photos check out the
Moosejaw Mercury
at Corrie.net.
Tvor
@tvordlj on Twitter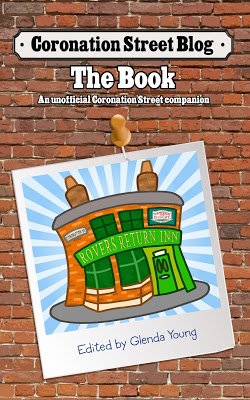 NEW! Coronation Street Blog - the book.
A must for all Corrie fans!
Follow the Bluenose CorrieBlog on Twitter and Facebook