Gemma and Michael's podcast for the episodes that aired up to last night's Canadian Corrie
can be heard here
.
This week on the podcast, Rosie Webster is back and as daft as ever. She and Sophie get off on the wrong foot immediately and have to scramble to hide the evidence. Daniel and Sinead get together, much to the amusement of Adam and the fury of Chesney. Kevin's troubles are not over when Luke has an accident. Adam disappoints Ken and loses Todd as his law clerk in the process. Gemma remembers where she knows Shona from but is Shona really telling the truth?
The second half of the "All Star" Conversation Street awards is presented along with feedback as usual.
Remember, you can also listen to
Conversation Street on iTunes
(leave a fab review if you do!)
Tvor
@tvordlj on Twitter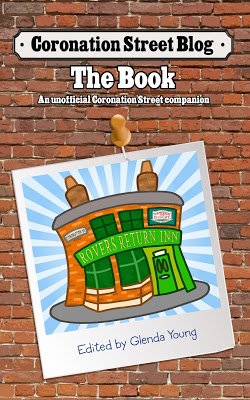 NEW! Coronation Street Blog - the book.
A must for all Corrie fans!
Follow the Bluenose CorrieBlog on Twitter and Facebook