(This post was originally posted by Flaming Nora on the Coronation Street Blog January 2016, reposted to this blog with permission.)
You know how there are certain Coronation Street characters that you take a shine to? Well, here are my top five current ones that I can't seem to get enough of right now. Every time they come on screen they lit up the telly box and I want to see them more.
First off is Freddie, above. I would love to see more of him and Audrey together. Perhaps he could be the one to move
into this empty property on Corrie
?
Daniel and the actor who plays him
. I feel there's more to him, still, than meets the eye. Is he going to go head to head with Adam over Ken's will, I wonder? Will we see more of Daniel's steely side?
He's luvverly.
Who are your top 5 current Corrie gems, the ones you'd like to see more of?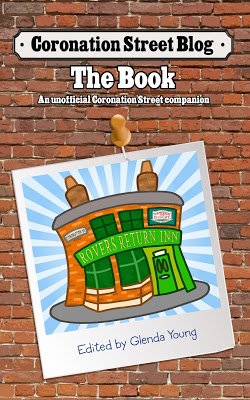 NEW! Coronation Street Blog - the book.
A must for all Corrie fans!
Follow the Bluenose CorrieBlog on Twitter and Facebook