(This post was originally posted by Flaming Nora on the Coronation Street Blog February 2017, reposted to this blog with permission.)
In honour of St. Valentine's day today, let's have a look at some of Coronation Street's most romantic moments. These are some of my personal favourites, so please do leave a comment below if yours isn't mentioned as I'd love to know what other people love too.
In no special order, here we go with my top 5 of Coronation Street's most romantic moments.
1.
Curly names a star after Raquel
2.
Roy and Hayley at the airport
3. Stan and Hilda's second honeymoon
4. Deirdre agrees to marry Ken, for the second time
5. Vera's ghost returns as Jack Duckworth dies
What are some of your favourite romantic moments from our favourite show?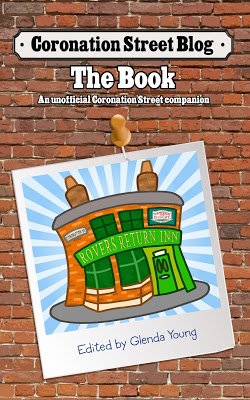 NEW! Coronation Street Blog - the book.
A must for all Corrie fans!
Follow the Bluenose CorrieBlog on Twitter and Facebook