Without further ado here is a brief sneak preview of what you'll see on next week's Corrie in Canada.
Leanne finds out about Toyah and Peter then later discovers Nick's plans. Leanne takes matters into her own hands. Tyrone insists on drastic cost cutting measures while Anna is angry that Kevin accepted financial help without telling her. Sophie arrives home and has brought Rosie with her but the police are not far behind them. What kind of trouble have the girls got themselves into and can they get out of it? Jenny's idea impresses. Sinead gets close to Daniel. Adam retaliates when Daniel drops him in it. Phelan takes Seb in hand.
For more detail and photos check out the
Moosejaw Mercury
at Corrie.net.
Tvor
@tvordlj on Twitter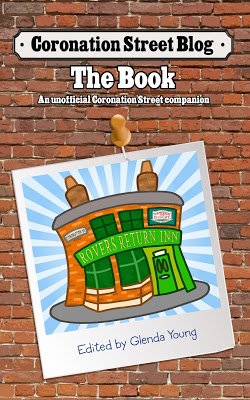 NEW! Coronation Street Blog - the book.
A must for all Corrie fans!
Follow the Bluenose CorrieBlog on Twitter and Facebook