Without further ado here is a brief sneak preview of what you'll see on next week's Corrie in Canada.
Phelan fights with Andy while Steph waits at the airport and Eileen waits at the altar. Michelle is in a very bad state of mind. When she goes missing, Robert is the one that finds her. Steve and Michelle say goodbye to their son. Nick and Peter's rivalry continues with Simon becoming the injured party. Leanne reveals a secret to Toyah and Nick proposes a desperate measure. Tracy turns 40. Brian's attempts to help Roy are more irritating than helpful. Adam's plan to use Alya for factory information backfires.
For more detail and photos check out the
Moosejaw Mercury
at Corrie.net.
Tvor
@tvordlj on Twitter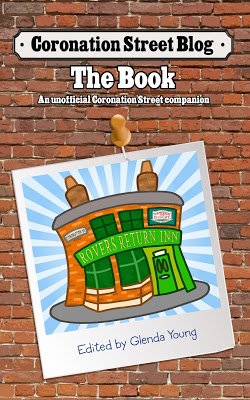 NEW! Coronation Street Blog - the book.
A must for all Corrie fans!
Follow the Bluenose CorrieBlog on Twitter and Facebook