(This post was originally posted by Flaming Nora on the Coronation Street Blog January 2016, reposted to this blog with permission.)
Last night on Coronation Street, there was a very short scene in Audrey's hair salon between David and Sarah Platt. I commented to the other end of the sofa that these two characters are, and have always been, highly believable as brother and sister in our favourite soap.
And this set me thinking about other sets of on-screen siblings which are believable - and those, perhaps, which aren't.
The siblings that work for me are...
Chesney and Fiz, not least because of their red hair which makes them look similar. They share an empathy, they look out for each other and that in part, comes from having been neglected by their mother Cilla. Surely it's time for Chesney to let Fiz know what's been going on between him and Sinead and for Fiz to offer some support?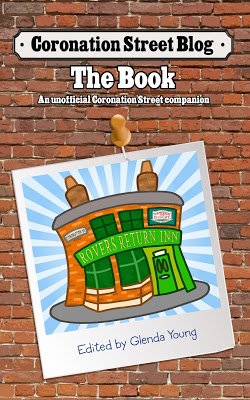 NEW! Coronation Street Blog - the book.
A must for all Corrie fans!
Follow the Bluenose CorrieBlog on Twitter and Facebook